Your General Dentistry Chilliwack, BC Team
Dr. Payam Eslami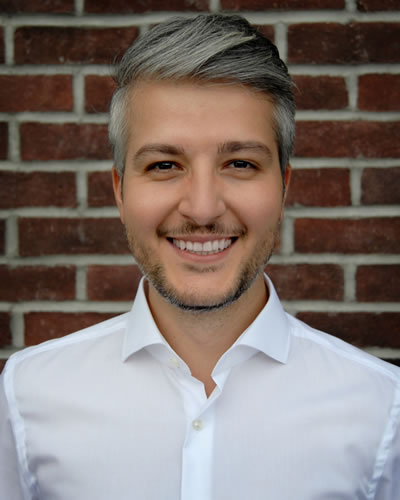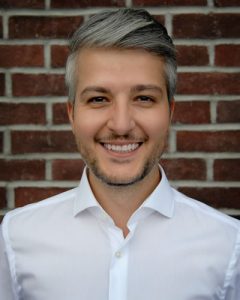 Dr Payam Eslami, General Dentist, (DMD, B.A.Sc, EE) has been practicing family and cosmetic dentistry in Chilliwack since 2013.
Prior to earning his degree in dentistry, he studied in Electrical Engineering and received his Bachelor's degree with distinction at the University of British of Columbia. He then attended and earned his Doctor of Dental Medicine at the University of British Columbia. As a former engineer, he is a strong believer in implementing the latest technologies to obtain the highest quality of care for his patients. He enjoys attending post-degree seminars and continuing education classes to add to his skill sets. Dr. Eslami and his team are committed to providing quality care in a kind and comfortable environment. They have helped many patients from all ages overcome their anxiety towards dental treatment. He also values and strives to establish trusting long term relationships with his patients.
His hobbies include reading, traveling, hiking, and playing soccer.
Dr. Bill Zhang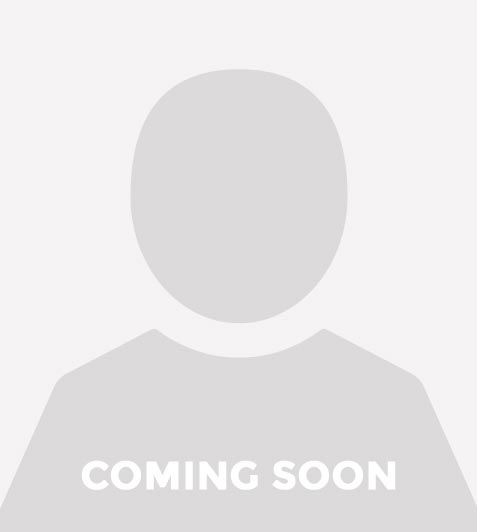 Dr. Zhang was born in Toronto, Ontario but spent the majority of his childhood in Vancouver. He attended the University of British Columbia for his Doctor of Dental Medicine degree. Before becoming a dentist, Dr. Zhang finished his undergraduate at Queen's University in Kingston, Ontario where he spent many long nights in research laboratories. Due to his previous experience in research, he enjoys learning about the latest developments in dental technology and treatment techniques. He looks forward to working together with his patients to help them understand their oral health needs and improve their smile.
 
Outside of dentistry Dr. Zhang dabbles in film photography and enjoys tinkering with vintage film cameras. He can also be spotted around town trying out the latest coffee shops and restaurants that Chilliwack has to offer.
Kendra – Manager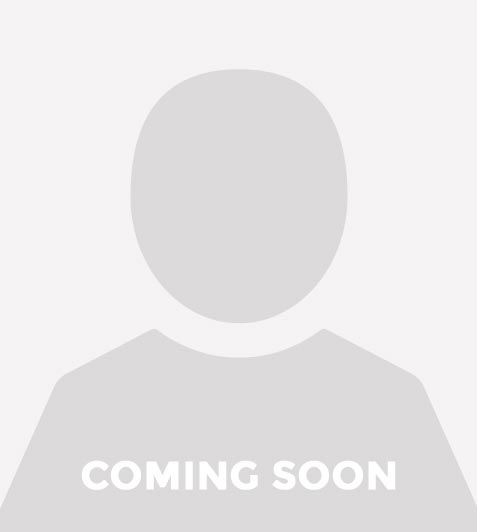 Bio coming soon.
Donna – Reception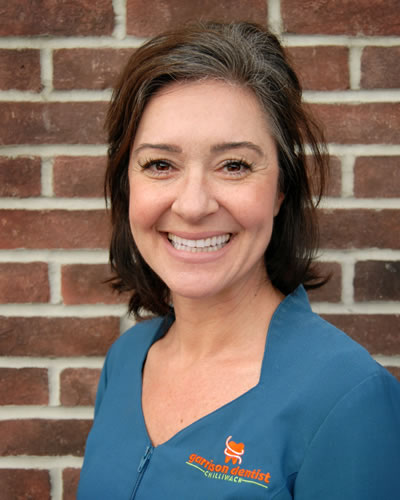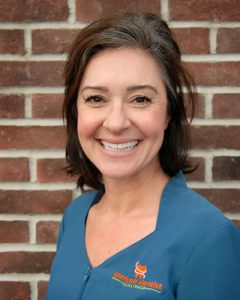 Donna comes to us with more than 25 yrs experience as a Certified Dental Assistant, and now currently works as our treatment coordinator and office administrator. She is eager to help and make your experience in our office a great one.
Donna is a resident of Chilliwack and grew up here too. She enjoys the great outdoors with family and friends and you can find her hiking and running the local trails year round in this beautiful community we live in.
Max – RDH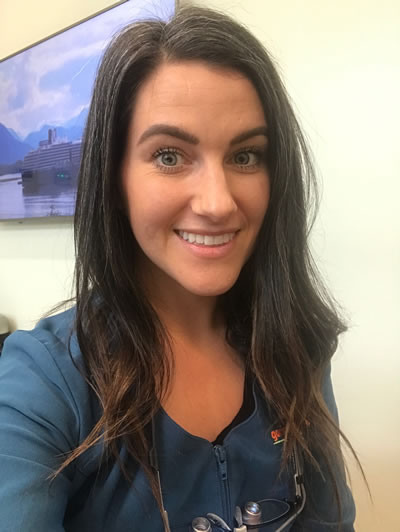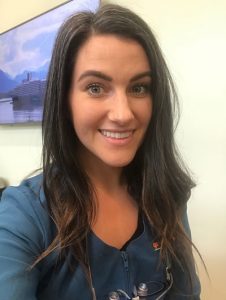 Maxime is a Registered Dental Hygienist with 12 years of experience. She always strives to accomplish gentle but thorough cleaning and her passion and dedication translate into exemplary results for our patients. She enjoys partnering with patients to meet their goals and celebrate their success, while continually encouraging growth.
She is also a very busy mom of 2 little boys and spends most of her nights and weekends playing the role of a "hockey mom." She enjoys hiking and staying active with her family and friends.
Amy – RDH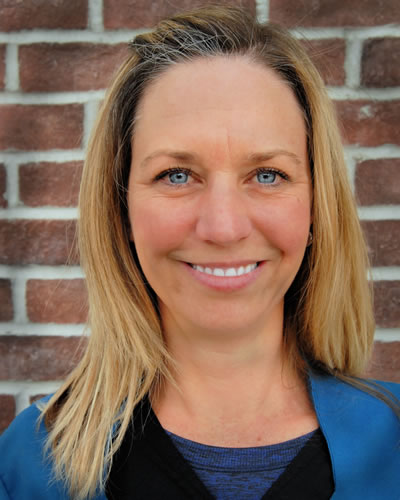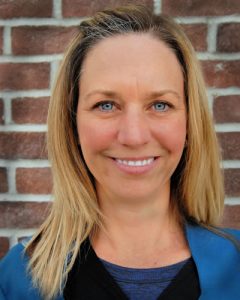 Amy brings over 20 years of experience as a registered dental hygienist to Garrison Dentist. As a long time resident of the Fraser Valley, she enjoys seeing familiar faces in the office and around town.  Amy values building relationships with patients, especially winning over those people who may not be so keen on coming to dental visits.  In her free time you can find Amy spending time with her family (4 kids!), 2 dogs and husband…but she will likely have a book nearby.
Camryn – RDH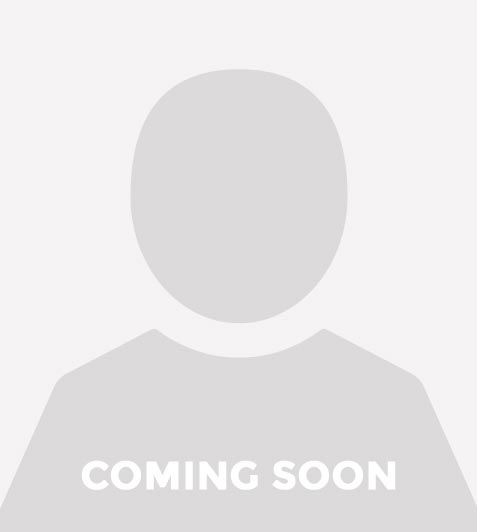 Bio coming soon.
Carly – CDA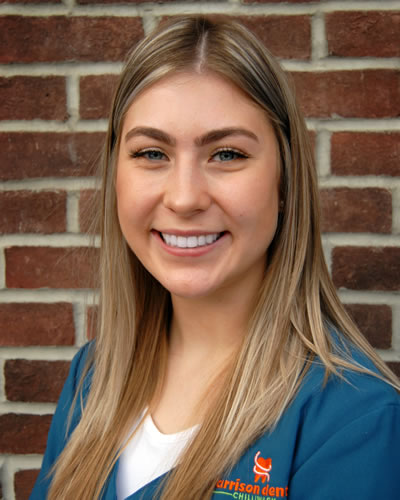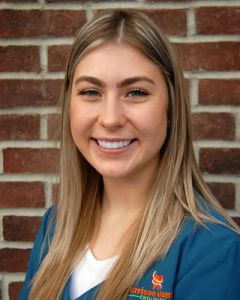 After graduating high school I decided to enter the Certified Dental Assistant program as it has always been my ambition to help people. I care about my patients and approach every interaction in a professional and cheerful manner and I believe my compassionate nature towards others will cultivate long-term clients that will receive amazing health care. I am adventurous and outgoing and enjoy playing baseball in the spring. If you see me hiking around my hometown of Chilliwack please stop me and say "Hello!"
Kathi – CDA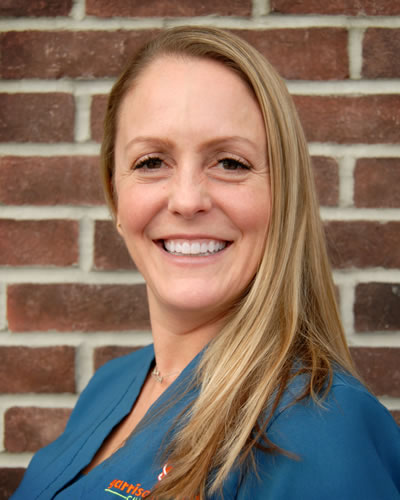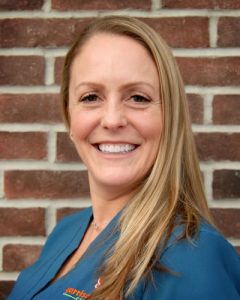 Born and raised in Chilliwack, Kathi enjoys all that the Valley and surrounding areas have to offer, especially the lakes and the mountains. She has twenty years of dental experience and happily joined the team at Garrison Dentist when we opened our doors in September 2017.
She is compassionate, caring, and is committed to improving the health and wellness of our patients.
When not at work she loves spending time with her family and friends and is always planning her next adventure.
We Are Your General Dentistry Chilliwack, BC Team!
Now that you know the members of your general dentistry Chilliwack, BC team, you can contact to request an appointment. You can either fill out the form below or call us directly and our staff will work with you to find the next available appointment at our conveniently located dental clinic.
Visit Your Local Family Dentist — Garrison Dentist Chilliwack